"A lion chased me up a tree.  From there my view was improved greatly."
– African proverb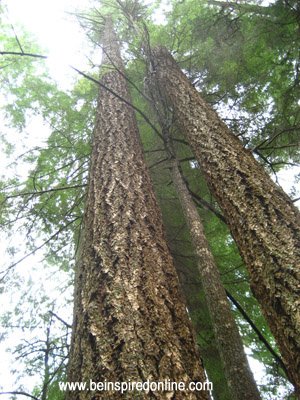 Luckily there are no lions in N. Vancouver.  Well I guess there could be cougars.
But seriously…  If you have a challenge or problem you're trying to solve, it may help to look at it from different perspectives.   The view from the base of the tree is much different than the view from the top.
Sue