As you can see in this photo, the water doesn't try to flow up the steep sides of the canyon. It simply follows the contours of the river banks.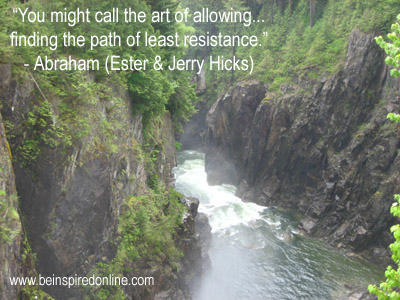 Are there times in your life where you try to resist the natural flow? I'm sure we all have at least once… 😉
How can you practice the art of allowing more often?
Sue
P.S. This photo is of the Capilano River in North Vancouver, BC. It's taken downstream from the Cleveland Dam.