When we look for something we tend to find it. If you focus on noticing everything red in a room, the red items just jump out at you. If you're thinking about buying a blue Toyota Prius hybrid, you suddenly see them everywhere – whereas before you rarely noticed any.
The same is true for joy. If you focus your awareness on what brings you joy, you will notice more joy in your life.
For instance, this little flower caught my eye one day. The splash of pink added some vibrant colour to the day and brought a little joy.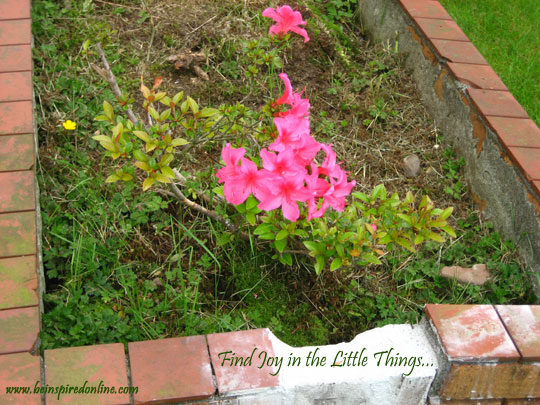 Be open to experiencing joy and you just may!